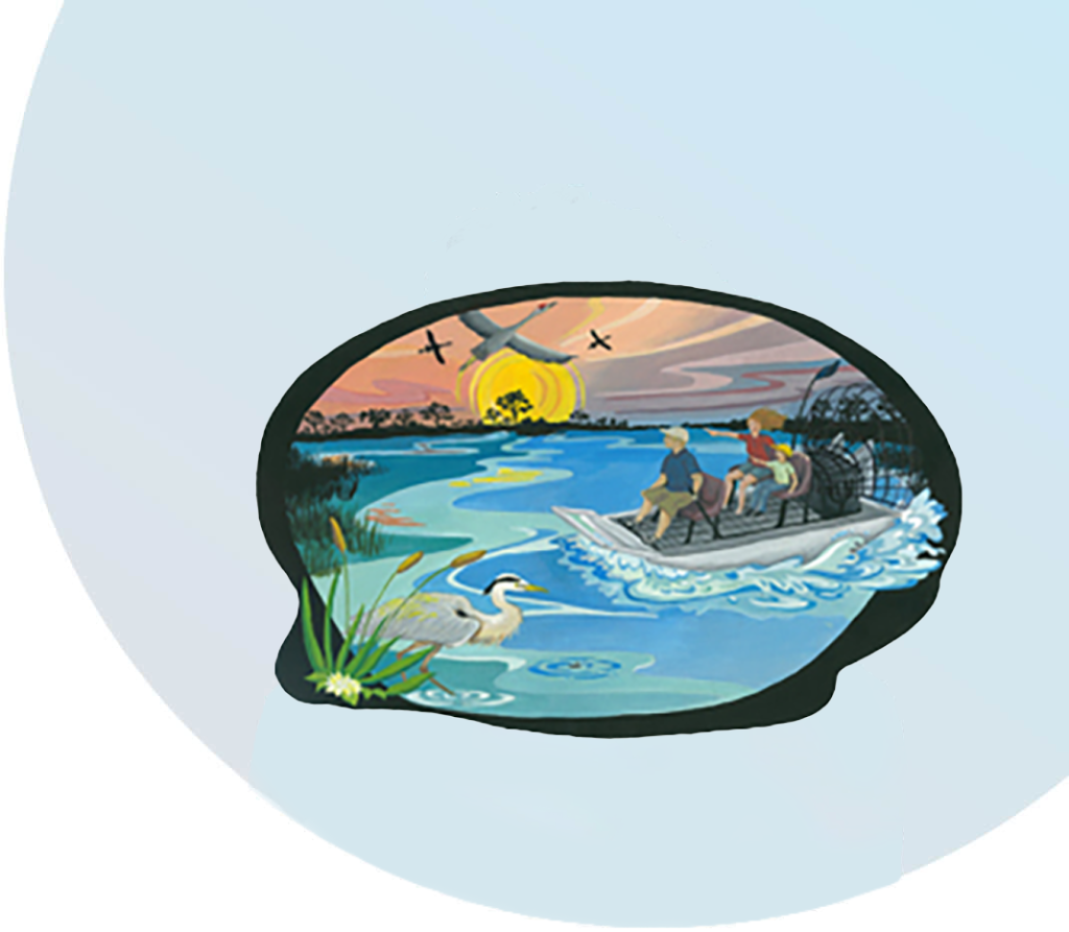 Welcome to
Florida Airboat Charters
We are a Lake Okeechobee airboat charter service offering the best airboat tours available on Lake Okeechobee. We are in the town of Okeechobee, conveniently located 50 minutes from Ft. Pierce, Port St. Lucie, Stuart, and the rest of the Florida's beautiful Treasure Coast and we are an hour's drive from West Palm Beach. Spice up your Florida vacation and give us a call for a great Lake Okeechobee airboat Charter! Also, don't forget if you are in the Moore Haven or Clewiston area to contact us and we can get you out on the water for the experience of a lifetime. All of Lake Okeechobee is our playground.
Here at Florida Airboat Charters we specialize in the personal Lake Okeechobee airboating experience tailored to your wants and needs. All or our Lake Okeechobee air boat tours are "custom." There are no preset tour times,. You charter the boat and captain for your chosen time and place. Our flexibility is perfect for smaller groups and families, or for people with specific needs. We specialize in Lake Okeechobee wildlife and bird watching charters, night time tours, and just plain exploring.  That's definitely not something you would get with the larger "tour" operators.
Okeechobee Airboat Rides & Charters
Rates
Adults (18+) : $50.00
Children: $40.00
Our maximum capacity is 6 passengers with no deposit required. Please note, all tours are by reservation only!! Please call or email ahead of time to reserve a time and date, please include phone number in your email. Potentially available 24/7 depending on time and commitments.  I am here to serve you, and make your Lake Okeechobee airboating experience the best I can. Please contact me at phone number or email address below. We launch from the Airboat Launch at Okeetantie Marina, on Lake Okeechobee by the Kissimmee River.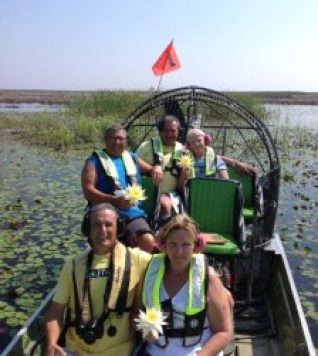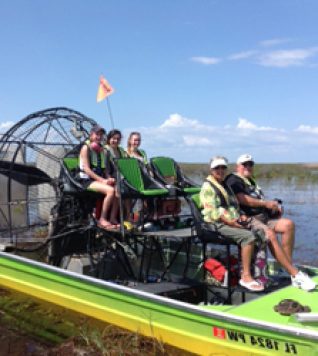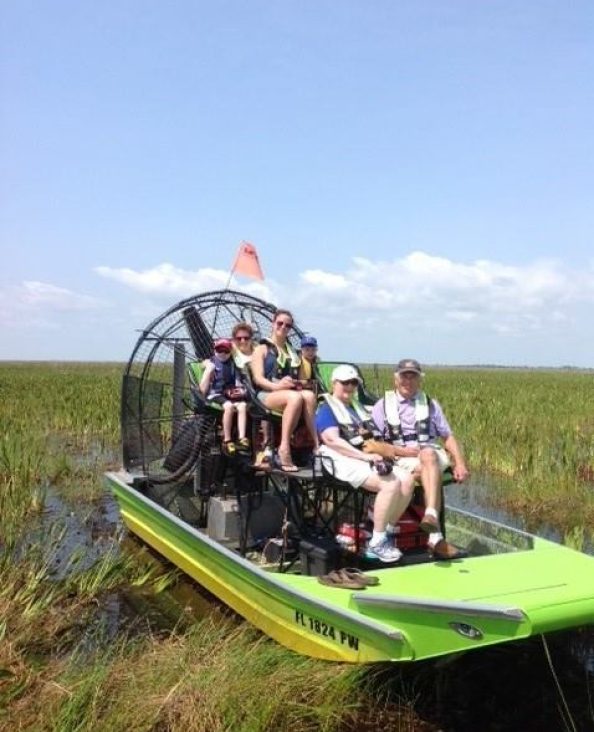 Commercial Airboat
Charters
Do you need an airboat and operator for work related reasons? Do you have a need of an airboat for animal surveys, plant surveys, water quality testing, surveying, or salvage/rescue operations?
Give us a call and we can help you out. Our boat is large enough to carry 4-5 adults with plenty of room for equipment, but is still highly maneuverable and can operate on dry ground. Plus, you will get an operator who is not only an airboat captain, but a trained biologist used to working in adverse conditions. I used my boat for Apple Snail surveys, underwater topography sampling, and wetland soil sampling among other things.
What our Clients say...
Awesome ride on the lake … Jason knew where to look for the gators. They weren't always home but we saw some good ones. Nice seeing the birds up close ~ got  information about them & our questions answered.
Jason was an amazing tour guide and our group of 6 had the best time! He was fun, friendly, and very knowledgeable about the lake and wildlife. We saw gators, fish, and many bird species. Would absolutely recommend going on this tour!
Our family loved it! Captain Jason made it so much fun. We saw tons of huge gators, baby gators, beautiful marshland, birds. Will definitely do again!
We had a great time! Very knowledgeable staff. We felt very safe. Would highly recommend this company. Thanks
Personable, down to earth, and really seemed to enjoy what he did! Will be back with family when they visit!
Get in Touch
Book your Lake Okeechoee Airride today!